Welcome to the website of the actor Paul Thomas. A place where you can keep up-to-date on news of his current and future productions, see his CV, read Reviews and look at his Gallery, Showreels and Voicereels.

BIG NEWS: DARK MATTERS, a TV Sitcom Pilot in which Paul played one of the leads, has just won the Royal Television Society award for Best Undergraduate Entertainment! This comedy follows the lazy but sweet likely lads Mark (Paul) and Alex (Edward Ferrow) who obliviously waste their lives away while the world around them descends into chaos.


BIG NEWS: Animator Eamonn O'Neill's I'M FINE THANKS, in which Paul voiced the lead character, was nominated for the 2013 BAFTA AWARDS! Having premiered at the Ottawa International Animation Festival, where it won Best Graduation Film, it then went on to win: Best Graduate Film - Expotoons 2011, Best Animation - Darklight Film Festival 2011, Passion Prize - RCA 2011, was shortlisted for Best Student Film - British Animation Award and toured the UK in 2012 as part of the BAA Public Choice Award! In this bittersweet short, Paul plays a nervous, timid man who wants to shout and scream at the world - and eventually does... Check out the trailer and Eamonn's other work HERE.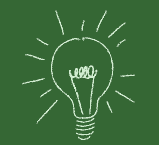 RECENTLY: Every Monday evening in January, Paul performed in A BAD CASE OF THE MONDAYS at The Park Theatre. A collection of seven short plays, Paul played Trevor in THANK CRUNCHIE IT'S NOT FRIDAYS by Giles Morris, directed by Tutku Barbaros. Full details at: http://www.paradigmtheatrecompany.co.uk/


RECENTLY: 8th November 2013 marked the start of the 125th Anniversary Jack the Ripper Conference - and as part of it, Paul played PC Collins in a Site Specific, Promenade performance of THE LONDON JOB. Audience members were immersed in the world of 1888 Whitechapel, seeing scenes based on the historical characters involved in the case.


RECENTLY: On 16th-21st September, Paul performed in the LOST SOLES pop-up theatre event on Earlham Street in the West End. Paul played Danny in BALLS by Mike Carter - a 15 minute monologue about a man sitting on his best friend's grave, reminiscing and being bitter about the past - and trying to get up the courage to dance naked on the grave. Full details at: http://www.riffraffproductions.co.uk/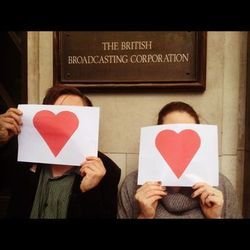 RECENTLY: THE COMPLETE HISTORY OF THE BBC (ABRIDGED) - a two hander featuring Paul as the world's most devoted fan of the BBC and Alix Cavanagh as his long suffering wife - was a SELL OUT at the Edinburgh Fringe this summer! The show ran at Sweet Grassmarket from 12th - 25th August. Check out the Reviews.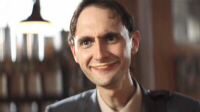 LAST BUT NOT LEAST: Paul could be seen in a fun commercial for HSBC by Academy Award winning director Kevin Macdonald (THE LAST KING OF SCOTLAND, TOUCHING THE VOID, ONE DAY IN SEPTEMBER). Paul played the hero of this documentary-style advert - a Polish junior manager, completely out of his depth in India, trying to find out why his washing machine sales there are so high! VIEW IT HERE!