Welcome to the website of the actor Paul Thomas. A place where you can keep up-to-date on news of his current and future productions, see his CV, read Reviews and look at his Gallery, Showreels and Voicereels.

BIG NEWS: DARK MATTERS, a TV Sitcom Pilot in which Paul played one of the leads, has just won the Royal Television Society award for Best Undergraduate Entertainment! This comedy follows the lazy but sweet likely lads Mark (Paul) and Alex (Edward Ferrow) who obliviously waste their lives away while the world around them descends into chaos.


COMING UP: 1st - 5th July, Paul will be performing at the Tristan Bates Theatre in BEDSPREAD: A MUSICAL - a brand new piece as part of The Pensive Federation's SIGNIFICANT OTHER [UNDERCOVER] 10 day challenge. 10 plays, written in 10 days, by 10 writers, directed by 10 directors, with 20 actors. BEDSPREAD: A MUSICAL is being written by German Munoz and composed by Lemon & Franner Otter specifically for Paul and co-actor Sarah Ford and will be directed by Chris Lawson. Tickets avaialble at: tristanbatestheatre.co.uk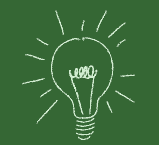 RECENTLY: Every Monday evening in January, Paul performed in A BAD CASE OF THE MONDAYS at The Park Theatre. A collection of seven short plays, Paul played Trevor in THANK CRUNCHIE IT'S NOT FRIDAYS by Giles Morris, directed by Tutku Barbaros. Full details at: http://www.paradigmtheatrecompany.co.uk/


BIG NEWS: Animator Eamonn O'Neill's I'M FINE THANKS, in which Paul voiced the lead character, was nominated for the 2013 BAFTA AWARDS! Having premiered at the Ottawa International Animation Festival, where it won Best Graduation Film, it then went on to win: Best Graduate Film - Expotoons 2011, Best Animation - Darklight Film Festival 2011, Passion Prize - RCA 2011, was shortlisted for Best Student Film - British Animation Award and toured the UK in 2012 as part of the BAA Public Choice Award! In this bittersweet short, Paul plays a nervous, timid man who wants to shout and scream at the world - and eventually does... Check out the trailer and Eamonn's other work HERE.